After owning five Android-powered Samsung phones, I switched to an iPhone 7+. After six months, I am sharing my experience with the world.
My previous phone was Samsung Galaxy S6 Edge. Like any other gadget lover, I change my phone every one year or two using my AT&T Next Benefits.
After using the S6 Edge for six months, it seemed evident that my next phone will not be an Android and not manufactured by Samsung. Note 7s catching fire had no impact on my decision.
Before I start, I want to warn – I am not a typical smartphone user. I treat my phone like a computer.For my work, I talk on my cell phone average 18hours a day which is a mix of local calls, Skype, Google Hangout, Webex, WhatsApp, Facebook, and Duo.
Also, every time I am on such a call, I am multi-tasking on the phone using applications from Gmail to Calendar to Facebook to Camera to Calculator to Chrome browser to the wallet to Gdrive to Linkedin to Maps to Google Sheets to Freshdesk to Twitter to Reddit.
Any android fan would argue that Android phones are the most hackable, customizable and I agree. I am an Android fan too, but this very freedom provided by Google is killing the platform. That is, the code quality of apps coming into the Google play is creating problems for Android, on top of that the level of customizations on Android core done by the manufacturer as well as the carrier.
However, the above freedom given by Android lets memory leaks and battery usage high when using individual custom apps.
My experience with Android in the past was great, but it resembles a typical Windows PC user, the phone needs a reboot and a formatting now and then. This issue might be all right for an average user, but frequent crashes of applications like Vonage Extensions, Gdrive and juiseSSH was wasting my work hours.
Moving to an iPhone 7plus was not easy an easy decision. Back in 2009 on a trip to Sydney, my Blackberry was carrier locked, and I took my wife's brand new unlocked iPhone 3gs with me, and my experience was terrible. I found it difficult switching from Blackberry Bold 9000, and the iPhone needed a charger every 4-5 hours.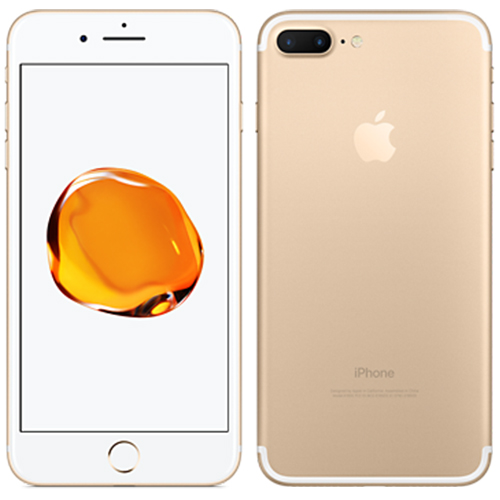 Anyway, with free returns from At&T as an option, I decided to switch to a brand new iPhone 7+. My goal was to get rid of the following nagging issues on my S6 Edge.
S6 Edge was getting hot during usage – I have never seen this problem on iPhone 7+ yet, not even when charging.
For my S6 Edge, I had an extra charger everywhere like office, home, car and some battery packs with me all the time. With the iPhone 7, I charge it overnight, and when I am done the next day, still 40 ~ 45% charge remains. For the first time, I have stopped taking printed boarding passes and my charger on my same day flights leaving early morning and reaching back late night back in Charlotte.
Multi – Tasking – S6 Edge had some crazy problems like the call gets disconnected when the screen turns off on WhatsApp, Viber, etc. – With the iPhone, I have not experienced this issue.
Other Benefits
Overall call voice quality improved. I do not have any conference calls where the parties on the other end cannot hear me correctly. Better voice clarity helps me a lot since I have an Indian – British accent and living in the United States. The last thing I want on a sales call is my phone microphone not picking up the voice correctly.
iPhone integrates well with my Mac. Texting is accessible from the Mac, plus taking phone calls from the iPad or Mac when my phone is somewhere I cannot find.
No third party apps crash on iPhone and no reboots needed. In the last six months, I rebooted the phone once or twice to change a sim card.
What I miss
No fast charging but the charge does stay for an entire day, so this is not a big concern.
I miss my Swype keyboard, yet to try out some apps which claim to fix this problem.
Wireless charging
Regular headphone jack – Not a fan of connectors, I love to talk while charging the phone. Now the only option is a Bluetooth headset.
Will I be switching back to Android?Some day?
Unless something fails in the next series of iPhones, I am not going to switch, at least not for my business purposes. However, if I decide to have a second phone for just personal use, I might try the Google pixel. I am hopeful that phones manufactured by Google will be a lot better option than Samsung or LG or HTC etc.
PS: I am not paid by Apple to write this !!!!
*All images are copyright to their respective owners
**iPhone is a flagship product of Apple and Galaxy S6edge is a flagship product of Samsung Electronics. 
***All Trademarks,Names, Patents mentioned in this post are property of their respective owners.